How can neuroscience help us transform our own minds so we can be happy and free?
Buddhist psychology, using first-person empirical research, teaches us how to look deeply into our mind and remove the obstacles—ideas and afflictions—that prevent us from seeing things as they truly are.
In this online retreat, applying the latest neuroscientific research with mindful inquiry through guided meditations, talks, and panels with experts in the study of the effects of meditation on the brain and consciousness, we explore how science and Buddhist psychology can help us to understand our mind. In this way, we reduce suffering, cultivate more happiness in our daily life, and remove the imagined boundaries between body and mind, subject and object and brain and consciousness.
The insight of non-duality provides a firm base from which to explore and interpret our experience, so we may learn how to take better care of our relationships, leading to more happy, healthy and fulfilled lives.
The course contains recordings from the online retreat that took place live at Plum Village monastery, France, from 23-28th June 2020 including
guided meditations
talks from the monastic teachers on Applied Buddhist Psychology
questions and answers session and
panel discussions—facilitated by Dr. Liam Kavanagh—between the monastic teachers and guest scientific researchers whose work has deep connection to Buddhist teachings: Elena Antonova

of King's College London,

Antoine Lutz from the Lyon Center for Neuroscience, Iain McGilchrist author of ​The Master and his Emissary, and Sebastjan Vörös of Ljubljana University.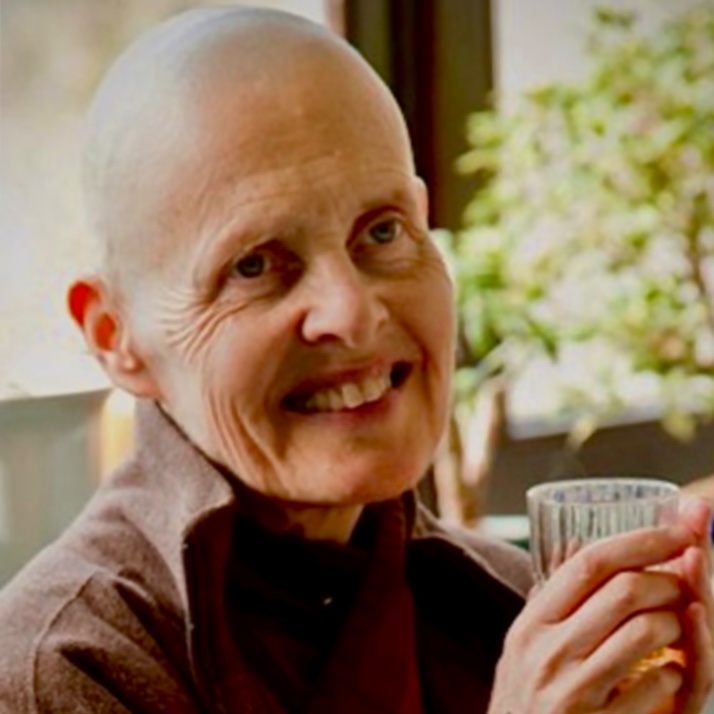 Sister Chân Đức (True Virtue) has been a disciple of Thầy since 1986. She became the first Western European woman to be ordained as a nun by Thầy on November 10th 1988 in India. She received the Lamp Transmission to become a Dharma Teacher in 1990 and served as Director of Practice at Plum Village. She is the former abbess of the Green Mountain Dharma Center in the USA. Sister Chân Đức named to head the Unified Buddhist Church in 1998.
She is a much-loved senior Dharma Teacher and travels widely, leading meditation retreats, including in her ancestral land of England.
She inspires many with her unique teaching style throughout the world. She is currently Dean of Practice at the European Institute of Applied Buddhism in Germany.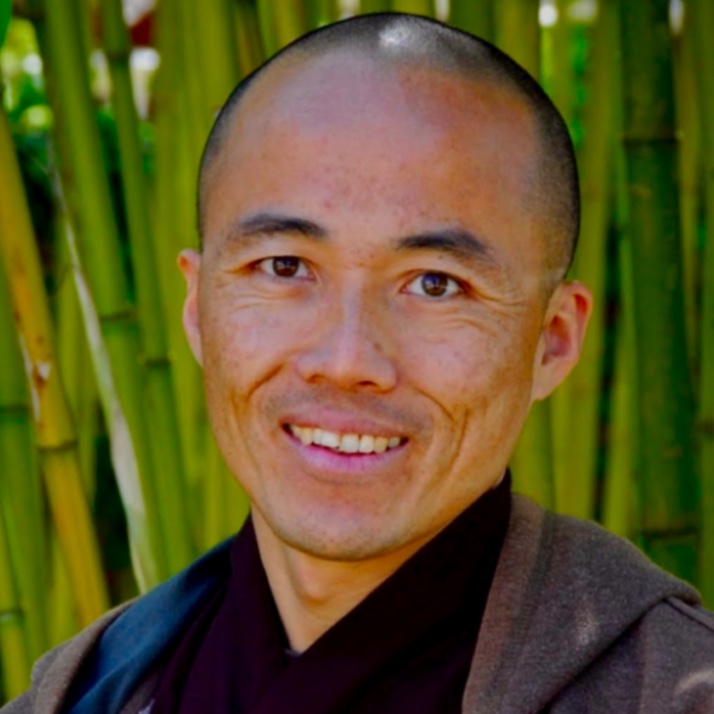 Brother Pháp Dung
Brother Chân Pháp Dung (Dharma Embrace) was ordained on February 4th 1998 as a member of the "Apple" family at Plum Village France. He received full bhikshu ordination on December 18th 2001, and received the Lamp Transmission from Thầy and became a Dharma Teacher in 2004. He is the former abbot of Deer Park Monastery in California from 2001 to 2010.
He was born in Vietnam in 1969, came to the US when he was nine years old. He received a professional BA in Architecture from the University of Southern California, and worked as an architect/designer for four years before becoming a monk. Br. Pháp Dung helped to establish Deer Park Monastery and other US centres, creating meditation programs and retreats for children, teens, families, and young adults, as well as planning its halls and infrastructures. He has led mindfulness retreats in North and South America, China, Hong Kong, India, Bhutan and Germany. He is most inspired by meditation as a method of examining and cultivating the mind, of the individual and of the collective; and by community building as a method to heal and develop society.
Given Br. Pháp Dung's passion for restoring connection with mother earth, he is involved in the Happy Farm, and represented Plum Village at the pivotal COP21 climate conference in Paris. Throughout the year, he is involved in supporting Wake Up Schools, Wake Up Hubs, and Wake Up retreats around the world. Br. Pháp Dung has offered mindfulness workshops for organisations such as Google, Facebook, Salesforce, and the World Bank. He is happiest when he is immersed in nature. He loves writing, drawing, singing, swimming, drinking tea, and performing rituals of the native American people.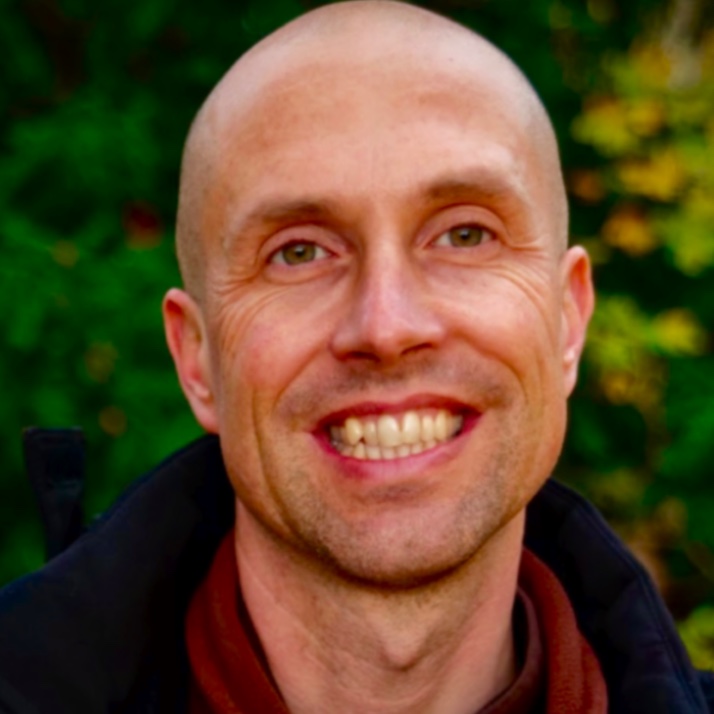 Brother Pháp Xả
Brother Chân Phap Xả (Dharma Inclusiveness) is a Dutch monk and Dharma teacher. He was ordained on the 8th of February 2003 in the Walnut family in Plum Village. He received full bhikshu ordination on the 12th of January 2006 and became a Dharma Teacher in January 2010.
He studied mathematics at University Twente (Netherlands) and started a study in Chinese Medicine.
After being ordained as a novice monk, he lived and practiced in Plum Village until August 2007, when he moved to Blue Cliff Monastery in New York. After supporting the Dutch and German Retreat in the European Institute of Applied Buddhism (EIAB) in Germany in the year 2010, he continued to live, practice and teach in the EIAB, where he offers courses on different themes, like hiking retreats and tea meditation retreats. At the moment he is working on a book on mindful walking in nature. He teaches in German, Dutch and English.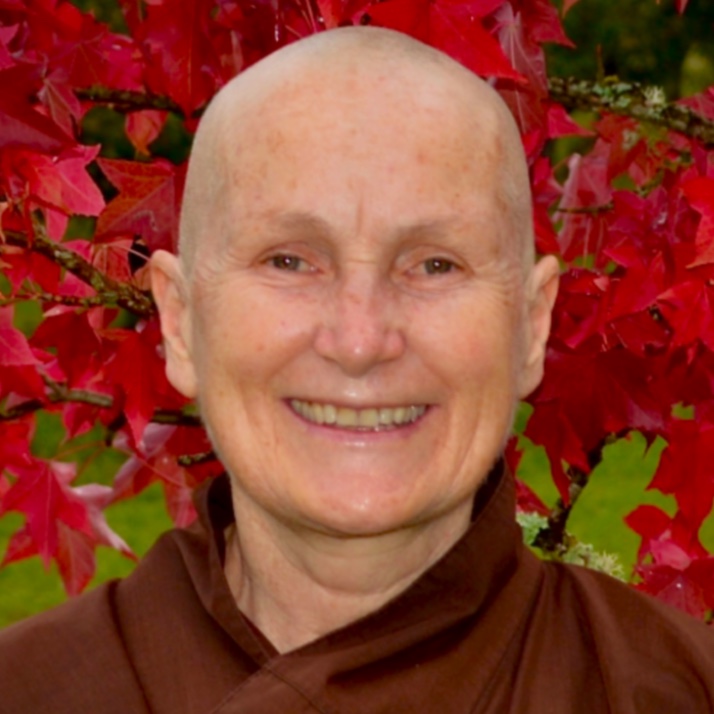 Sister Đào Nghiêm
Sister Chân Đào Nghiêm (Adornment with Peach Blossom) ordained on the 26th of October 2003 as a member of the "Simsapa" (Rosewood) family in Plum Village, France. She received full bhikshuni ordination on December 18th 2006, and received the Lamp Transmission from Thầy to become a Dharma Teacher in 2011.
Sister Chân Đào Nghiêm offers Dharma talks in English and French. She has been very involved in building the Francophone sanghas and supporting French teachers bring the practice of mindfulness into education. She is interested in interfaith dialogue, the field of health, Buddhist psychology and neuroscience.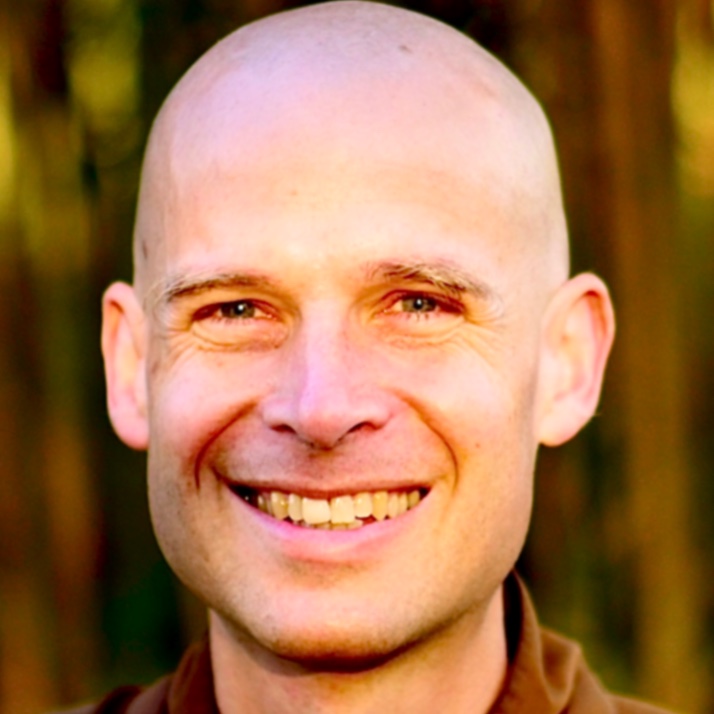 Brother Pháp Lưu
Brother Pháp Lưu (Dharma Stream) became a monk in 2003, and received the Lamp Transmission from Thầy to become a Dharma Teacher in 2011. He graduated from Dartmouth College with a B.A. in English Literature in 1997 and also did non-degree study in Buddhism and Sanskrit at Yale and Harvard before ordaining. He taught English as a foreign language in Madrid, Spain, and spent one year working part-time as a teacher in inner-city schools in New Haven, CT.
He has been active in the Wake Up movement for young people, co-leading two tours in the UK, and one each in the US, Spain, and Ireland, to share mindfulness with young adults at universities. He is involved in the Happy Farm (combining organic farming, community living and the mindfulness practice in Upper Hamlet). He has been working with the Wake Up Schools initiative to bring mindfulness into schools. He has a deep aspiration to make the simple practice of mindful breathing and embracing strong emotions available at all levels of education. At the moment he is working on a book on mindful walking in nature.
Brother Pháp Lưu offers Dharma Talks in English, French, and Spanish. While at home in Son Ha – Upper Hamlet, he finds many ways to be with her younger brothers: hiking, mentoring, teaching the sutras and the vinaya, and baking bread. He also loves to chop wood, swing in a hammock, and make guacamole for Lunar New Year.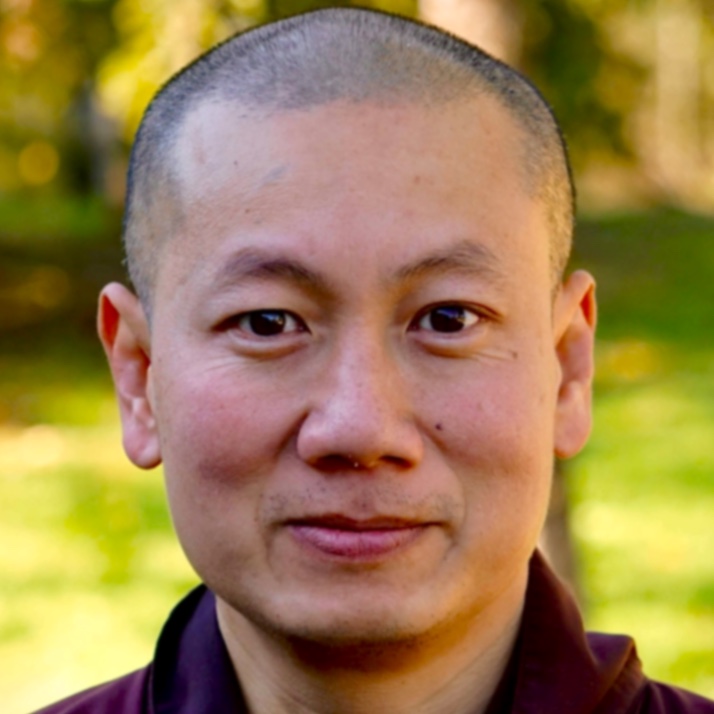 Brother Pháp Khởi
Brother Pháp Khởi (Dharma Arising) was born in Vietnam, and came to the United States at the age of eleven, receiving a degree in engineering at the Colorado School of Mines. He worked as a chemical engineer for Intel Corp. for a number of years before coming in contact with Plum Village practice. In 2006 he decided to leave his career behind to ordain as a monk, and he received the Lamp Transmission as a Dharma Teacher in 2016. He enjoys walking in nature, caring for injured animals, and making coffee.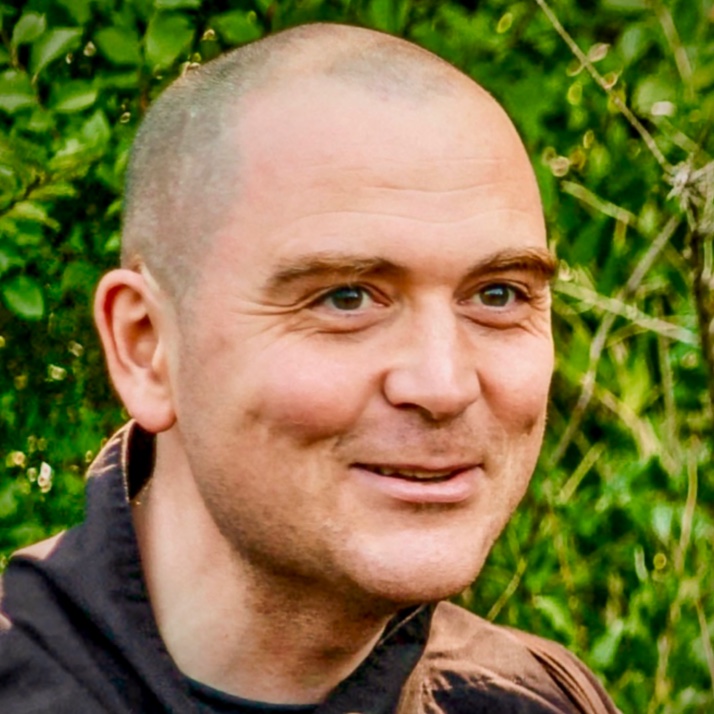 Brother Pháp Linh
Brother Phap Linh, also known as Brother Spirit, is a musician and seeker. Ordained as a monk in Plum Village in February 2008, he has composed many of the community's most beloved chants. As a layperson, he studied mathematics at Cambridge, then worked as a composer, chef and maths tutor in London. Now, helping to create a place of refuge for people to learn about mindfulness, and living in community are his principal sources of joy. He is also active in developing Plum Village's "yogi and scientist" retreats — exploring how meditators and scientists can learn from each other, and thus open new paths of healing and discovery.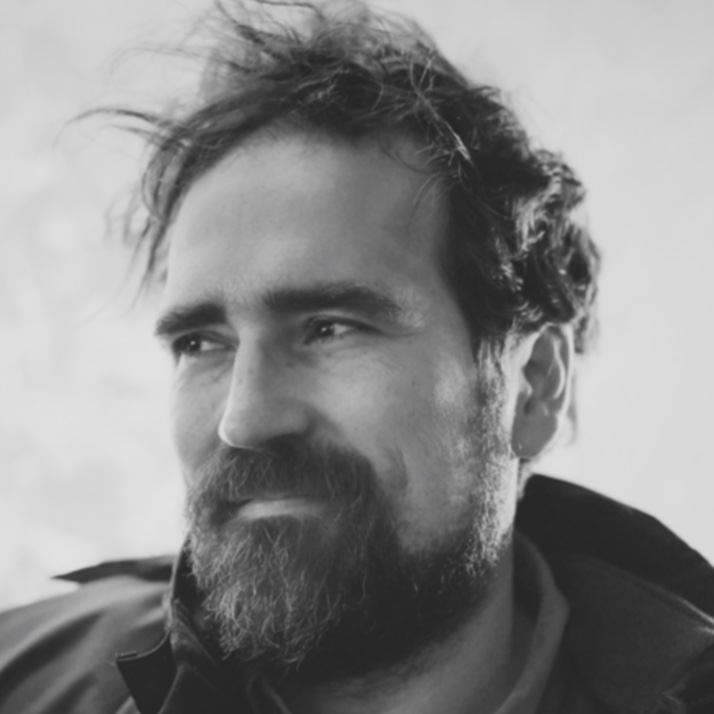 Dr. Liam Kavanagh
Liam Kavanagh is Director of research at Art Earth Tech, an organization for people seeking a wiser world. Members are engaged in social change, and the Art Earth Tech's research exists to help create shared vision to bind together their work. AET's research draws from the developing science of the mind, as well as ancient philosophies and contemplative traditions, and applies these perspectives to social, cultural, and technological questions. Some themes of research are identifying barriers to collective wisdom especially as regards environmental issues, realism about the ability of technology to solve social problems, and shifting societal focus to radical well-being.
Liam worked as an economic and development policy researcher in the US and Africa before completing a PhD in Cognitive Science and Social Psychology at the University of California, San Diego. His scientific work is focused on embodied cognition, cognitive dissonance, and unconscious behaviour. He also is a devoted meditator, and organizes meditation retreats for scientists and educators and dialogues between Buddhist monks and scientists on the subject of suffering. The AET Research Institute, founded in 2017 has in its short time received a Rockefeller Foundation Grant for Research, and collaborated with the Centre for Research and Interdisciplinarity (CRI) in Paris, The London School of Economics, and the Plum Village Mindfulness Practice Centre in Bergerac, France. 
Guest Scientific Researchers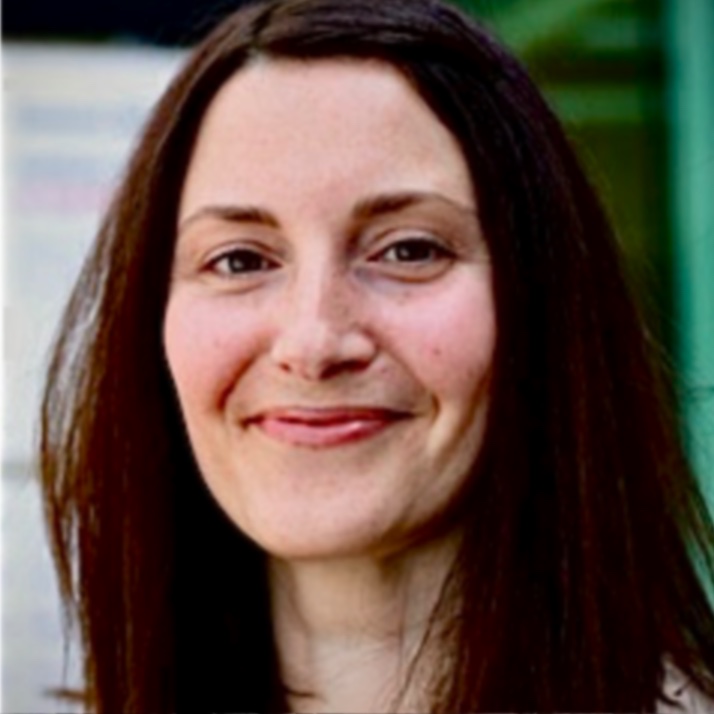 Elena Antonova
Elena Antonova​ is a Lecturer in Psychology at the Institute of Psychiatry, Psychology and Neuroscience, King's College London. Her main research interest is the neuroscience and clinical applications of mindfulness, specifically structural and functional brain changes in long-term meditation practitioners from the Tibetan Buddhist traditions of Dzogchen and Mahamudra. Elena is an experienced mindfulness instructor (MBCT) and has co-facilitated and led MBCT groups for South London & Maudsley NHS clinical staff, clinical psychology trainees, undergraduate psychology students.​ ​She has been actively involved with the Mind and Life Institute.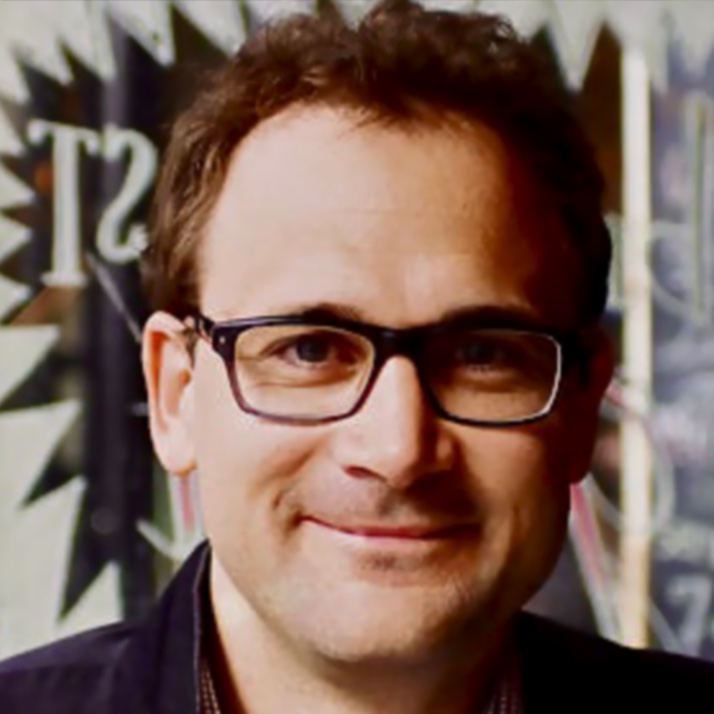 Antoine Lutz
Antoine Lutz​ is a tenured scientist (Chargé de Recherche) at the Lyon Neuroscience Research Center (CNRL), INSERM, France. He did his PhD in cognitive sciences in Paris, France with Francisco Varela and his postdoctoral work with Richard Davidson, at the University of Madison-Wisconsin. After working for ten years in the US as a research scientist, he joined the Lyon Neuroscience Research Center in France in January 2013.
His research team focuses on investigating the neurophysiological basis of mindfulness and compassion meditations and their impact on consciousness, attention and emotion regulations, and pain perception as measured by cognitive, affective and social neuroimaging paradigms using EEG, MEG, intra-cortical EEG, and fMRI.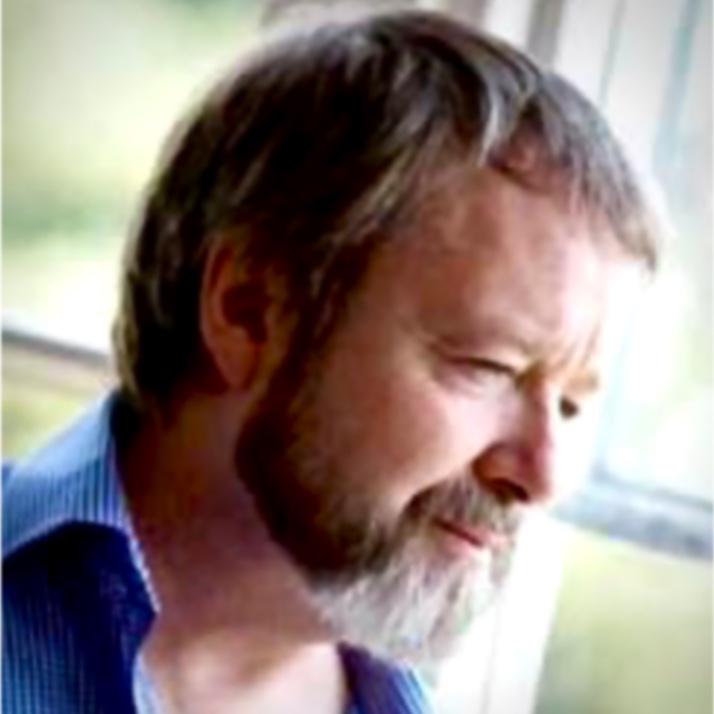 Iain McGilchrist
Iain McGilchrist​ is a former Fellow of All Souls College, Oxford, an associate Fellow of Green Templeton College, Oxford, a Fellow of the Royal College of Psychiatrists,, who now lives on the Isle of Skye, off the coast of North West Scotland, where he continues to write, and lectures worldwide. He is the author of ​The Master and his Emissary and four other books.
He is committed to the idea that the mind and brain can be understood only by seeing them in the broadest possible context: that of the whole of our physical and spiritual existence, and of the wider human culture in which they arise —the culture which helps to mould, and in turn is moulded by, our minds and brains.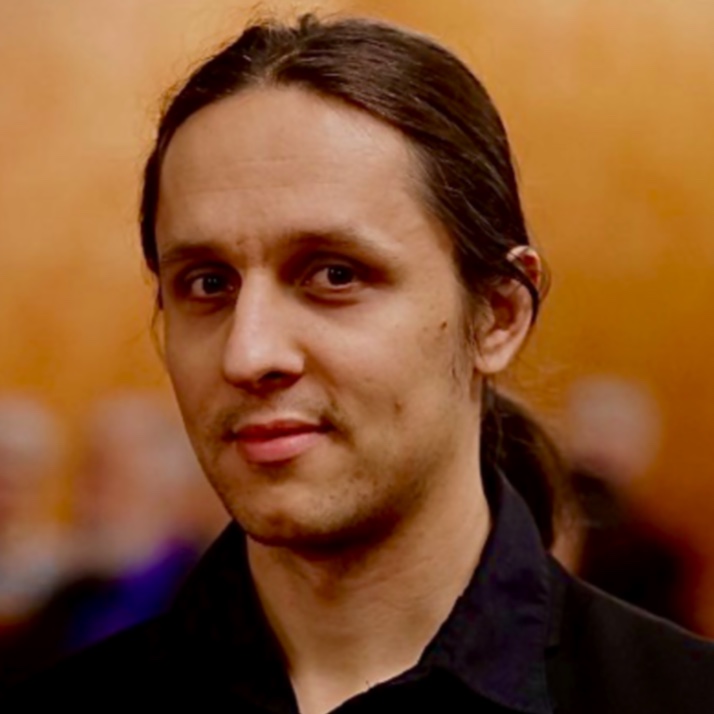 Sebastjan Vörös
Sebastjan Vörös
is Associate Professor at the Department of Philosophy (University of Ljubljana). In 2008, he graduated in English Language and Literature, and Philosophy (double-major study programme), and in 2015 he graduated in History. From 2010 to 2013, he was employed as a Junior Researcher at the University of Ljubljana, where he successfully defended his doctoral thesis, which was later published as the book The Images of the Unimaginable: (Neuro)Science, Phenomenology, Mysticism. His main areas of research include philosophy of mind, philosophy of science, epistemology, philosophy of religion, phenomenology, and radical constructivism.
Projected Retreat Schedule:
We propose the following three schedules for those following the retreat around the world. Please adjust it according to your local time.
(Note that all events require the installation of Zoom conferencing software and a stable internet connection.)