Join monks and nuns of the Plum Village tradition
from Deer Park, Blue Cliff and Magnolia Grove Monasteries
for an online family retreat
In 2010 Zen Master Thích Nhất Hạnh had a vision for an online monastery: open your computer and feel right away that you are there in Plum Village. The recent situation of the pandemic, closing our monasteries to the public, has created a unique opportunity for this online temple to become a reality.
What if we could bring the nuns and monks of the Plum Village tradition right into our homes? This is the invitation of this online family retreat: to turn our home into Plum Village, Deer Park, Blue Cliff, and Magnolia Grove for six days, so that, as a family, we can sing practice songs together, play games, listen to the Dharma (for kids and parents), practice Dharma sharing, and enjoy tea meditation and Beginning Anew, right where we are at home.
This is an experimental retreat—we're only just learning how to offer the essence of our family retreats online. Senior Dharma teachers Sister Hương Nghiêm, Brother Pháp Dung, Sister Kính Nghiêm, Sister Thệ Nghiêm, Sister Đẳng Nghiêm, Brother Pháp Không, Brother Mãn Tuệ, Brother Pháp Lưu, Sister Bội Nghiêm, Sister Trì Nghiêm, Brother Ngộ Không and other monks and nuns will offer teachings to parents, teens and children on how to practice mindfulness with our loved ones, how to reconcile conflict, and how to create conditions for happiness and peace in our family. Monks and nuns from centers in North America and Europe will facilitate sessions for children, with circle songs, games, and central Plum Village practices like mindful breathing, how to become a bell master, pebble meditation, and the Two Promises. We will also have hangout sessions for teens with games and informal sharing.
We are aware that as a family this has been a difficult year, and we hope to offer you this space to connect with other families, to refresh your relationships, and to help you make mindfulness practice an integral part of your family's life.
Please read the "Beforehand" section below carefully to learn how to prepare your house for the retreat, find the schedule for your time zone, and to find suggestions on how to establish an agreement with your family to bring Plum Village home for this week.
Note that this retreat will take place entirely in English. We hope in the future to provide a retreat like this in multiple languages. The retreat is designed for families to follow live in American and European/African time zones. Please check the PDF appropriate to your time zone in the curriculum below to get a feel for the schedule of the live retreat. Note that, though we encourage everyone to participate in the live activities, all talks, presentations and guided meditations will be available on-demand afterwards.
Over the coming weeks we will be sending updates through Teachable about the retreat. If you opt in to receiving instructional and promotional emails when you sign up, you will be sure to receive these updates. If not, make sure to check the this course's curriculum regularly before the retreat starts for any updates/changes to the schedule.
Below we have a price scale of three tiers in US dollars and Euros. If none of these are appropriate for your family, please contact us at [email protected].
In this retreat during Dharma talks, Dharma sharing & panel presentations, we will offer these programs: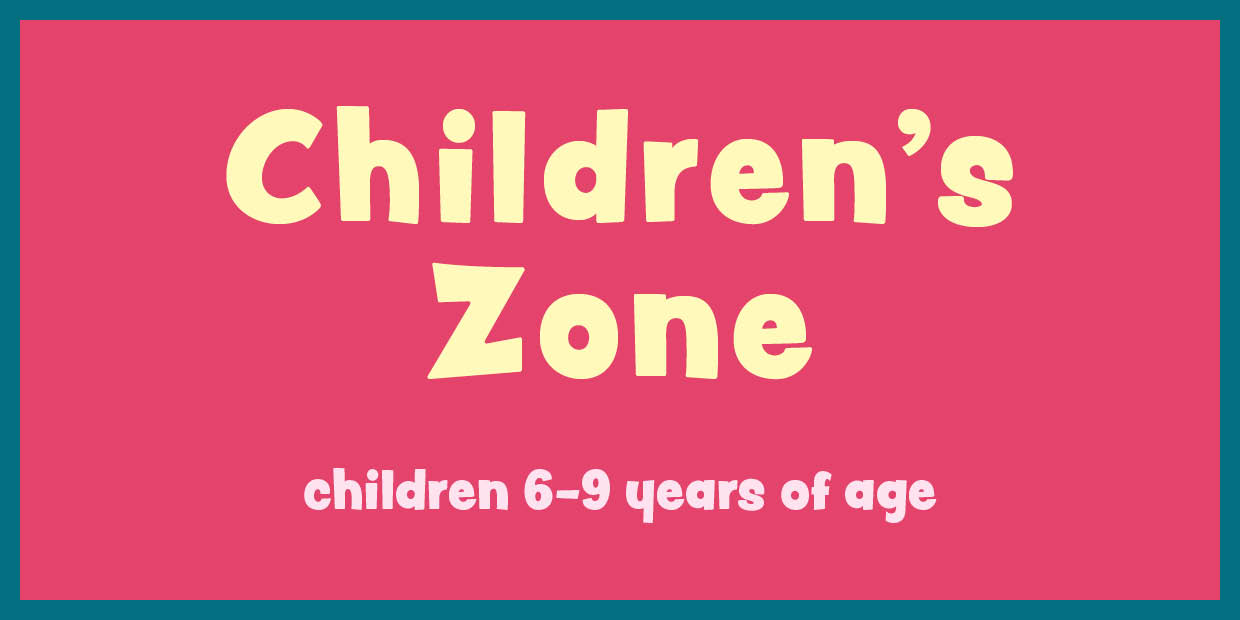 Sing, enjoy art and nature and connect with your kind heart.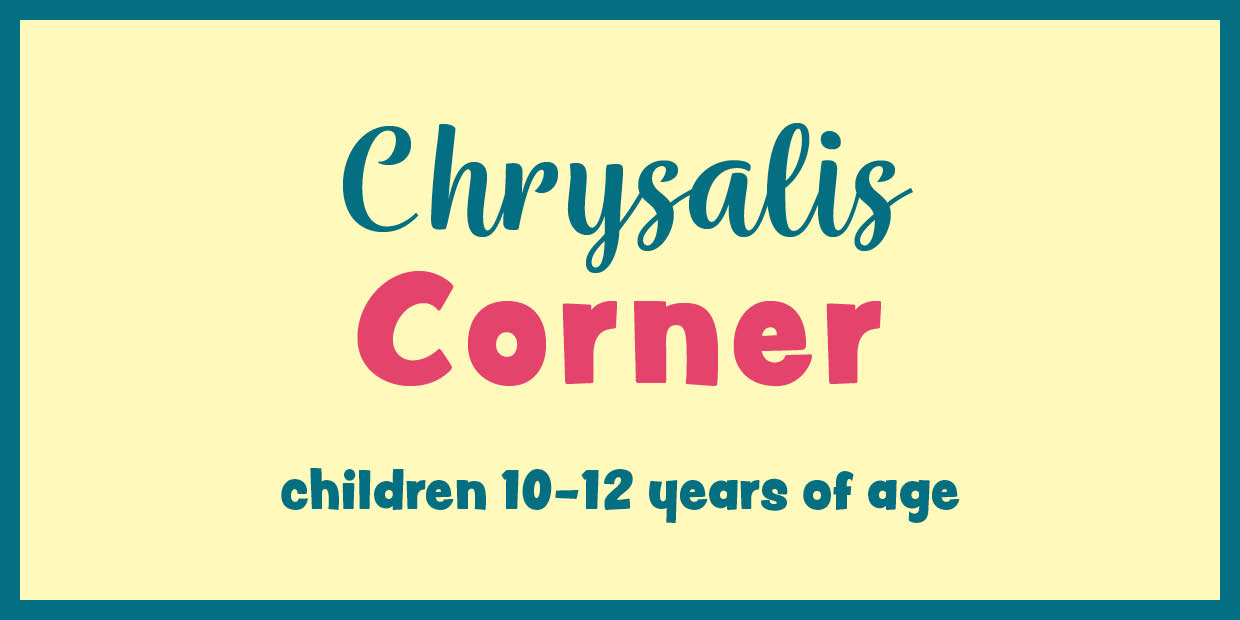 Space to explore and practice together.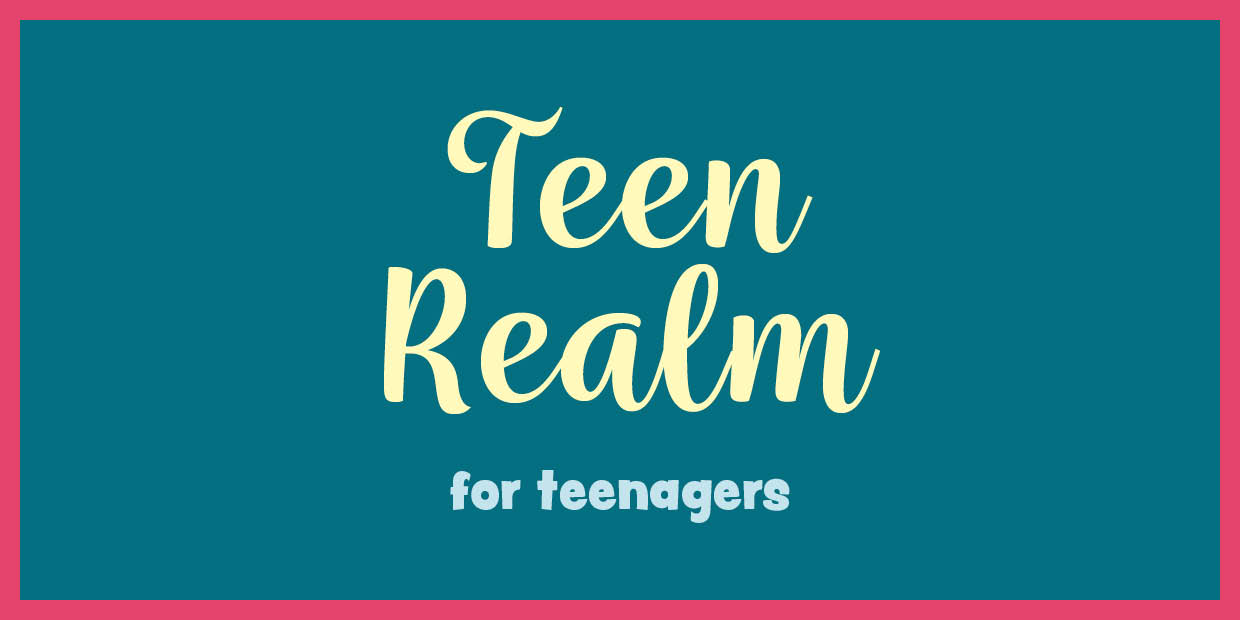 Space to be yourself.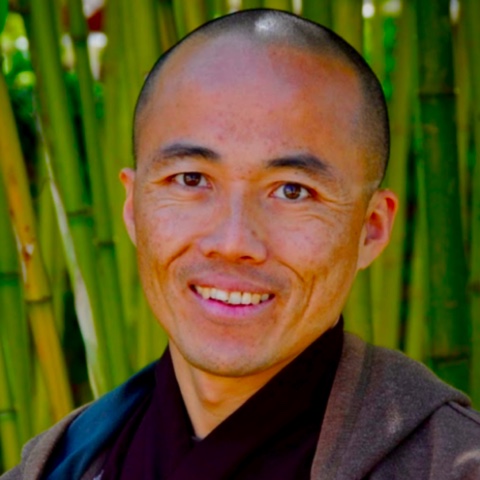 Brother Chân Pháp Dung (Dharma Embrace) was ordained on February 4th 1998 as a member of the "Apple" family at Plum Village France. He received full bhikshu ordination on December 18th 2001, and received the Lamp Transmission from Thầy and became a Dharma Teacher in 2004. He is the former abbot of Deer Park Monastery in California from 2001 to 2010. 
He was born in Vietnam in 1969, came to the US when he was nine years old. He received a professional BA in Architecture from the University of Southern California, and worked as an architect/designer for four years before becoming a monk. Br. Pháp Dung helped to establish Deer Park Monastery and other US centres, creating meditation programs and retreats for children, teens, families, and young adults, as well as planning its halls and infrastructures. He is most inspired by meditation as a method of examining and cultivating the mind, of the individual and of the collective; and by community building as a method to heal and develop society. 
Given Br. Pháp Dung's passion for restoring connection with mother earth, he is involved in the Happy Farm, and represented Plum Village at the pivotal COP21 climate conference in Paris. Throughout the year, he is involved in supporting Wake Up Schools, Wake Up Hubs, and Wake Up retreats around the world. Br. Pháp Dung has offered mindfulness workshops for organisations such as Google, Facebook, Salesforce, and the World Bank. He is happiest when he is immersed in nature. He loves writing, drawing, singing, swimming, drinking tea, and performing rituals of the native American people.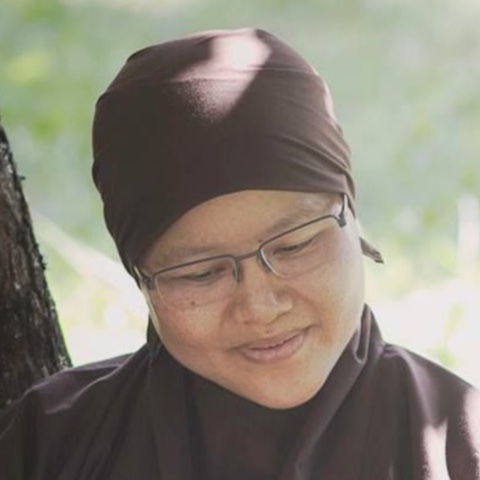 Sister Kinh Nghiem has been a nun for over twenty years. Also known as "Sister Reverence," she trained directly with Zen Master Thich Nhat Hanh as his attendant in Plum Village, France, and assisted him on his teaching tours around the world. She has been a senior Teacher at Deer Park Monastery, California for the last 8 years.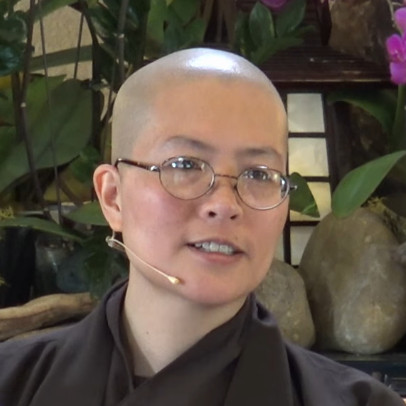 Sister Thệ Nghiêm (Sister True Vow), currently the abbess of White Crane Hamlet at Blue Cliff Monastery, is a second-generation Vietnamese-American who grew up in Pennsylvania. She is one of the pioneers of Blue Cliff Monastery, helping to guide its transformation from a family holiday resort into a mindfulness practice center. As a musician, she has composed several chants and songs since becoming a nun. She has a deep interest in Buddhist psychology and its connection with Western psychology, merging the two to help people heal and touch their fullest potential.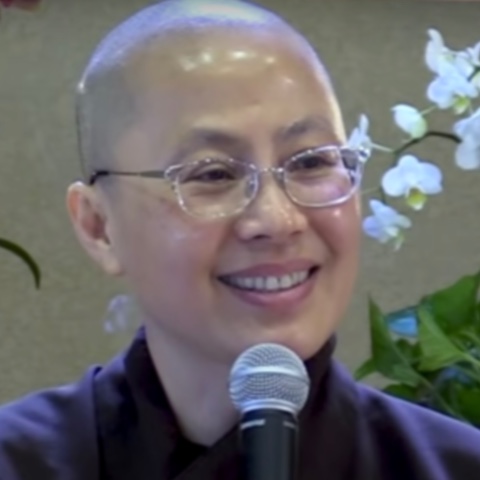 Ordained as a nun by Thich Nhat Hanh, who gave her the name "Đẳng Nghiêm," (adornment with nondiscrimination), Sister Đẳng Nghiêm was born in central Vietnam in 1968 during the Tet Offensive. Raised in Vietnam by her grandmother, she came to the United States in 1985, earned two college degrees, graduated from medical school, and began working as a doctor. As a nun, she has integrated Western and Eastern medical traditions and has learned the healing power of mindful awareness and nondiscrimination.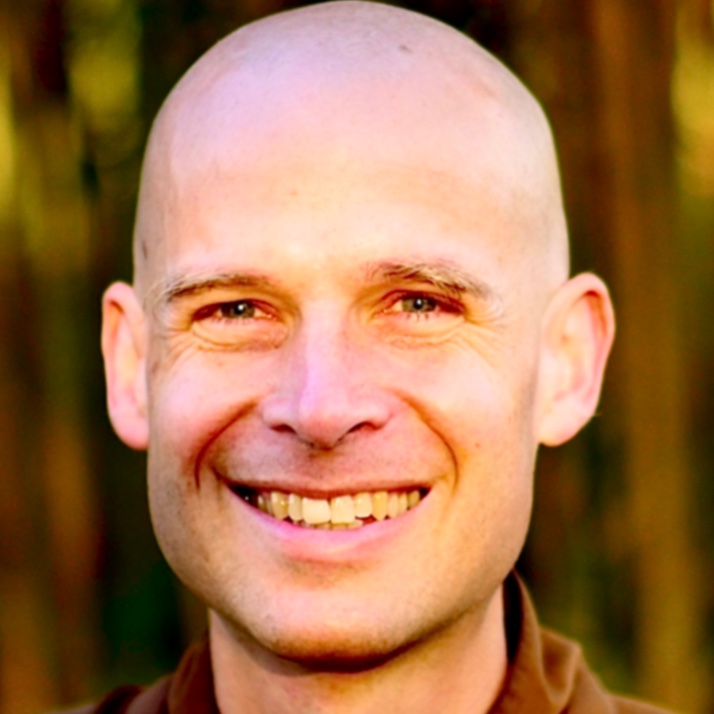 Brother Pháp Lưu (Dharma Stream) became a monk in 2003, and received the Lamp Transmission from Thầy to become a Dharma Teacher in 2011. He taught English as a foreign language in Madrid, Spain, and worked as a teacher in inner-city schools in New Haven, CT before becoming a monk.
He has been active in the Wake Up movement for young people and helped start the Happy Farm (combining organic farming, community living and the mindfulness practice). He has been working with the Wake Up Schools initiative to bring mindfulness into schools. He has a deep aspiration to make the simple practice of mindful breathing and embracing strong emotions available at all levels of education. At the moment he is working on a book on mindful walking in nature.
Brother Pháp Lưu offers Dharma Talks in English, French, and Spanish. While at home in Son Ha – Upper Hamlet, he finds many ways to be with his younger brothers: hiking, mentoring, teaching the sutras and the vinaya, and baking bread. He also loves to chop wood, swing in a hammock, and make guacamole for Lunar New Year. 
Note that, as this is a family retreat, we do require that you sign up as a family (minimum one parent/guardian and one child). Participants who sign up singly without children or teens will be directed to our other upcoming online retreats. Make sure, after you checkout, to complete the Google Form to indicate the composition of your family.
Dharma Teachers joining the retreat: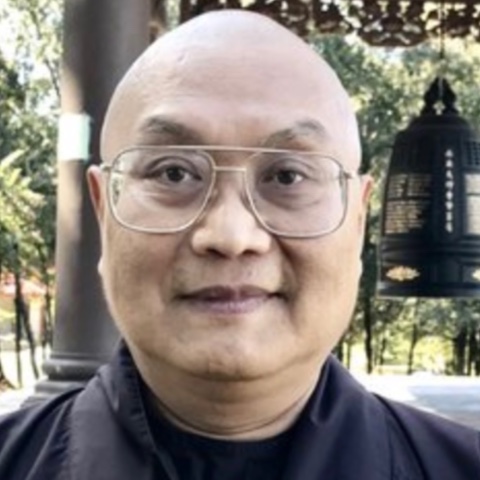 Brother Pháp Không or Brother Dharma Emptiness was born in Vietnam and moved to the USA in 1975. Before becoming a monk, he lived in Philadelphia, Pennsylvania where he worked in various banks for 23 years and held different international positions. In 1992, Br Pháp Không met Thầy and started reading his books. He was so inspired that he began attending the sangha in Philadelphia, and in 2001 he attended the three-month winter retreat at Plum Village. Br. Pháp Không ordained as a novice monk in 2003 and became a Dharma teacher by Thich Nhat Hanh in 2010.
Br. Pháp Không currently resides at Blue Cliff Monastery in upstate New York where he has been serving the sangha for about 10 years. He speaks several languages, including English, Vietnamese, French, Spanish and some Mandarin. His interests include studying Buddhist psychology, modern neuroscience, sightseeing, taking photographs, and swimming.
A quote by Thích Nhất Hạnh that inspires him is: "Mỗi bước chân đi vào Tịnh Đô" - "Each step is the Pure Land".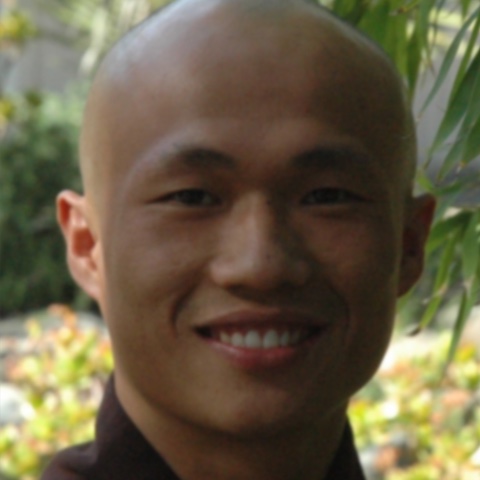 Br Mãn Tuệ ( Fulfillment of Insight) was born in Central Vietnam in 1985. He was ordained as a Novice Monk on Mar 22, 2002 at the root temple of Plum Village, Chùa Từ Hiếu in Vietnam. He came to Plum Village in 2006 and received full bhikshu ordination on December 20, 2006. He practiced and taught in Deer Park Monastery, California from 2008-17, receiving Lamp from Thay to become a Dharma Teacher in Spring 2012 at Deer Park Monastery. 
He has been active in the Teen Program and the Wake Up movement. He enjoys practicing Qigong Daily, and has been offering Qigong to friends who come to retreats at Deer Park Monastery and Blue Cliff Monastery, where he currently resides since November 2017.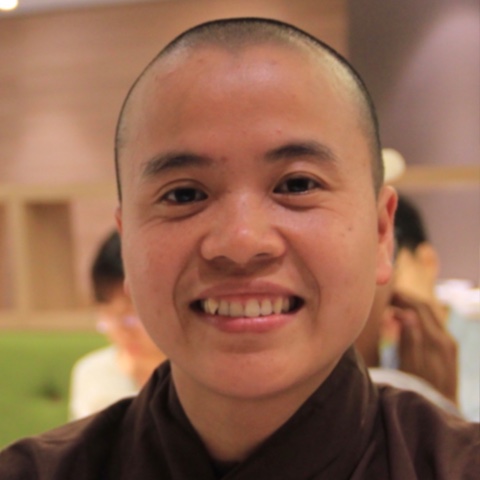 Sister Bội Nghiêm (True Pearl) was born in Vietnam in 1984, and came to Memphis in the United States when she was eleven years old. After reading Thầy's book Being Peace, she spent fall break in Deer Park Monastery in August 2004, and bought a one-way ticket to go to Plum Village, where she ordained as a nun. She currently teaches and resides at Magnolia Grove Monastery in Batesville, Mississippi.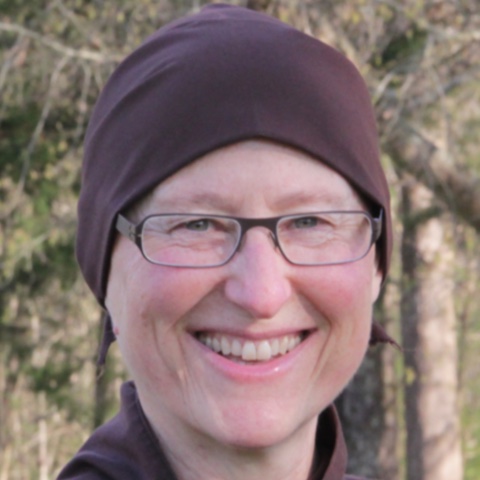 Sister Trì Nghiêm (True Holding) was born and raised in Australia. Before becoming a nun, she lived in Switzerland for many years, studying languages and working as an English teacher.
Sister Trì Nghiêm came to Plum Village for the first time in 2004. Deeply touched by the transformative experience of the practice and Thây's teachings, she moved to Plum Village in 2008, ordained in 2009, and received Lamp Transmission to become a Dharma Teacher in 2018.
She has toured widely with Thây and the sangha, helping organize retreats in Europe, Asia and the US. She currently resides in Magnolia Grove Monastery in Batesville, Mississippi, where she delights in the incredible peace and beauty of the surrounding nature - the woods, the many birds, raccoons, squirrels and butterflies.
Brother Ngộ Không or Brother Freedom is of Croatian origin and was born and raised in Germany.
Brother Freedom studied alternative medicine, and worked as a naturopath in his own practice before "meeting" Thich Nhat Hanh on a book cover while healing from a broken relationship. This encounter not only changed his life completely but watered seeds of monastic life, made him quit his job, sell all his belongings and come to Plum Village to ordain in 2011 (be sure to hear that story when you meet him).
In 2014, Brother Freedom was transferred to Blue Cliff Monastery in New York, and in 2017 to California, where he lives, practices and represents Deer Park Monastery in the Thich Nhat Hanh Foundation.
Combining Mediterranean charm with German virtues, Brother Freedom creates a joyful and warm atmosphere wherever he goes. He loves listening to life stories and offering his skills in deep listening and empathetic understanding. His heart's greatest desire is to deepen connection within and between humans, and to open to his vulnerability - often with his foot in his mouth, which helps remind everyone not to take themselves too seriously.