Wednesday December 30th, 2020 to Sunday January 3rd, 2021
Connecting Live with the Monks and Nuns from Magnolia Grove, Deer Park, and Blue Cliff monasteries for this unforgettable online holiday retreat.
"If you love someone, the greatest gift you can give them is your presence." - Thich Nhat Hanh
Transform your home into a healing refuge
Enjoy the peaceful, smiling presence of the monastics. Join us in the meditation hall for early morning sitting meditation. Create the atmosphere of a retreat center in your own home. Listen to inspirational Dharma talks. Feel the joy, peace and serenity that is possible when we stop running, embrace our fears and come back to the present moment. Celebrate the New Year as part of a spiritual community. As 2020 comes to a close, we come together to celebrate our connection, new growth and life.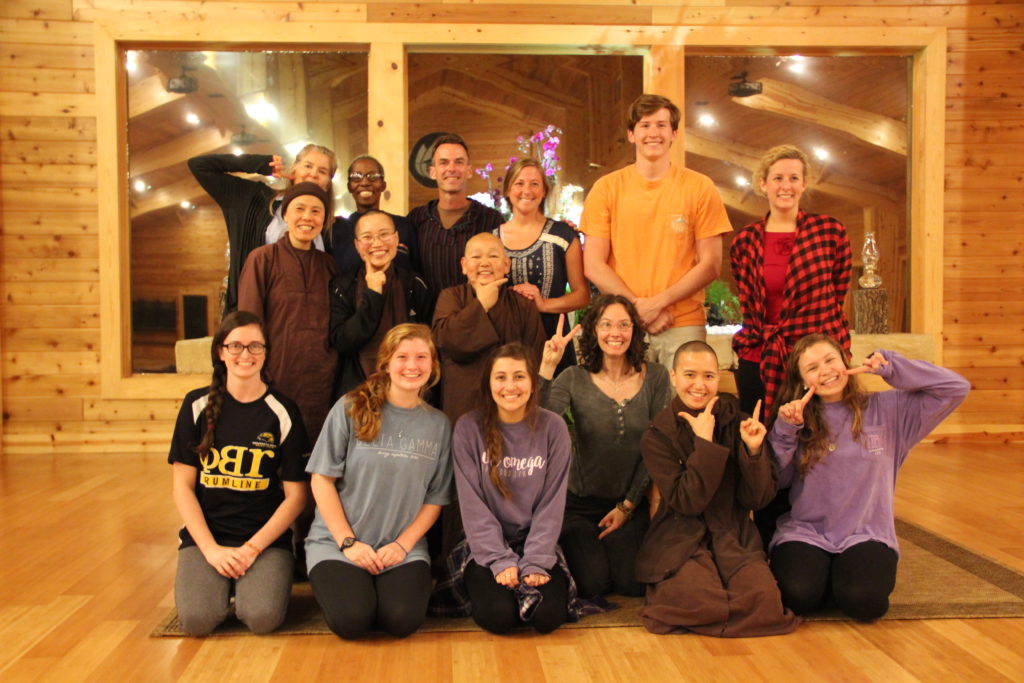 A unique opportunity for connecting with monastics and each other
Sharing from  the heart, listening deeply, and being there for each other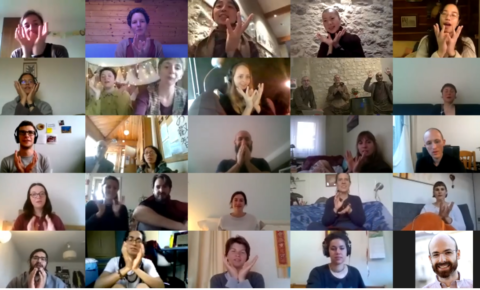 Experience true togetherness and community in a time of lockdown and social distancing. Feel the power of the collective energy of mindfulness.
We are here for you
Senior Dharma teachers Sister Hỷ Nghiêm, Brother Pháp Dung, Sister Đẳng Nghiêm, Brother Pháp Huy, Sister Thần Nghiêm, Sister Quỳnh Nghiêm, Brother Pháp Lưu, and other monks and nuns from our Plum Village mindfulness practice centers in North America will offer timely teachings on how to practice mindfulness in a period of change and uncertainty, how to reconcile with ourselves and others, and how to create conditions for happiness and peace in our ourselves, our family and the world.
Inspirational talks, questions and responses for the New Year from senior Dharma teachers
Streamed live from our North American centers: Magnolia Grove, Deer Park and Blue Cliff Monasteries

"Sometimes your joy is the source of your smile, but sometimes your smile can be the source of your joy." - Thich Nhat Hanh